---
ROBUST FEMTOSECOND LASER SOLUTIONS
---
MENHIR-1550 SERIES
Our MENHIR-1550 SERIES is the first industrial-grade, femtosecond laser at 1550 nm with GHz repetition-rate.
Key features: 
Ultra low-noise
Hermetically sealed laser
All-in-one system
Key specifications:
Repetition rate: up to  2.5 GHz
Clean soliton pulses: < 250 fs
MENHIR-1550 is available in various versions with different repetition rates. Learn more about characteristics of 250 MHz, 1 GHz and 2.5 GHz versions.
• frep: 250 MHz
• Power: > 100 mW
• λ0 : 1545 – 1565 nm
• Clean soliton pulse
• Bandwidth: > 10 nm
• Pulse width: < 250 fs
• Sech2-shaped spectrum
• Beam characteristics:
• TEM00, M2< 1.05
• frep: 1 GHz
• Power: > 50 mW
• λ0 : 1545 – 1565 nm
• Clean soliton pulse
• Bandwidth: > 10 nm
• Pulse width: < 250 fs
• Sech2-shaped spectrum
• Beam characteristics:
• TEM00, M2< 1.05
• frep: 2.5 GHz
• Power: > 20 mW
• λ0 : 1545 – 1565 nm
• Clean soliton pulse
• Bandwidth: > 10 nm
• Pulse width: < 250 fs
• Sech2-shaped spectrum
• Beam characteristics:
• TEM00, M2< 1.05
Soliton pulses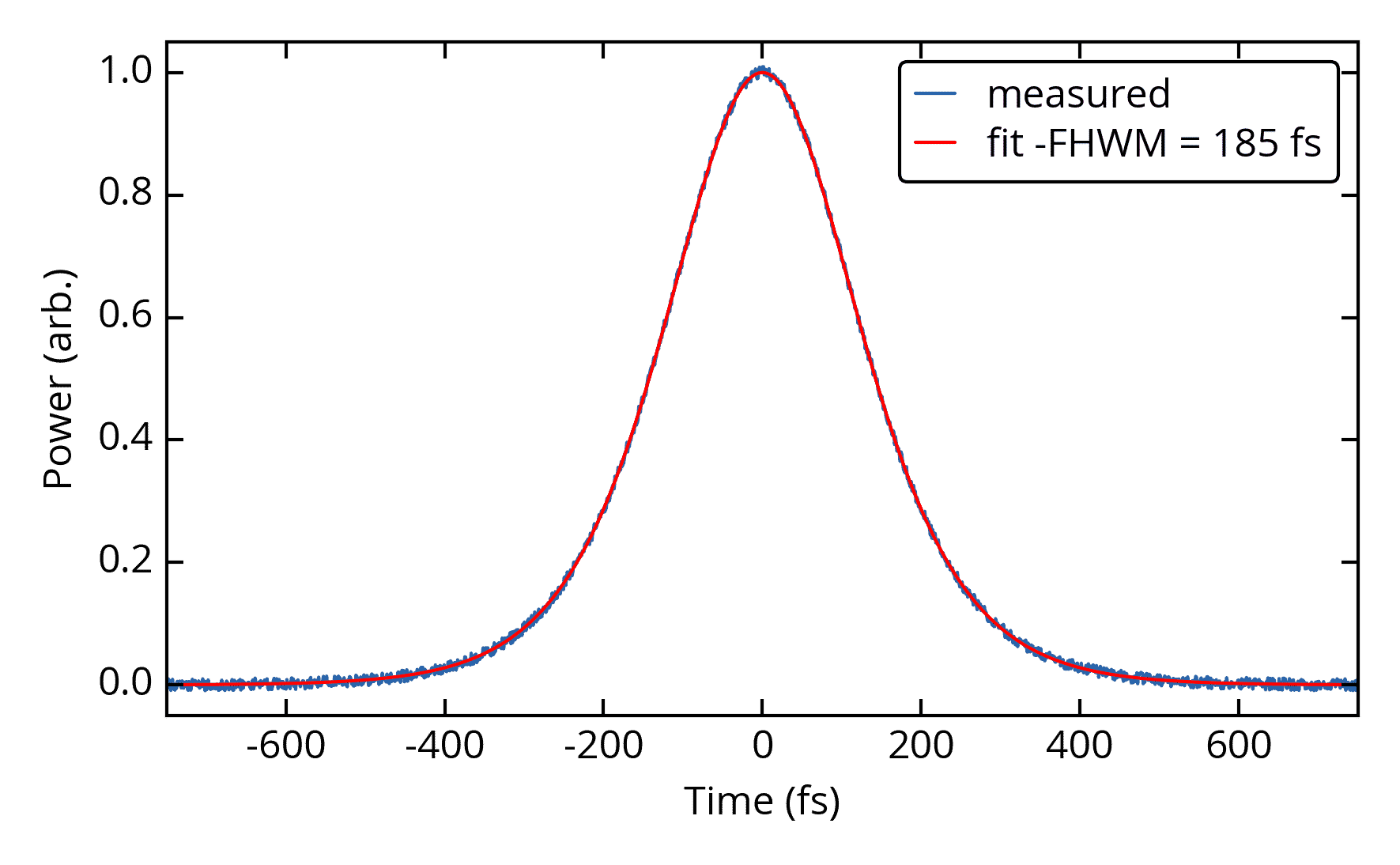 Clean optical spectrum
Phase noise & Timing-Jitter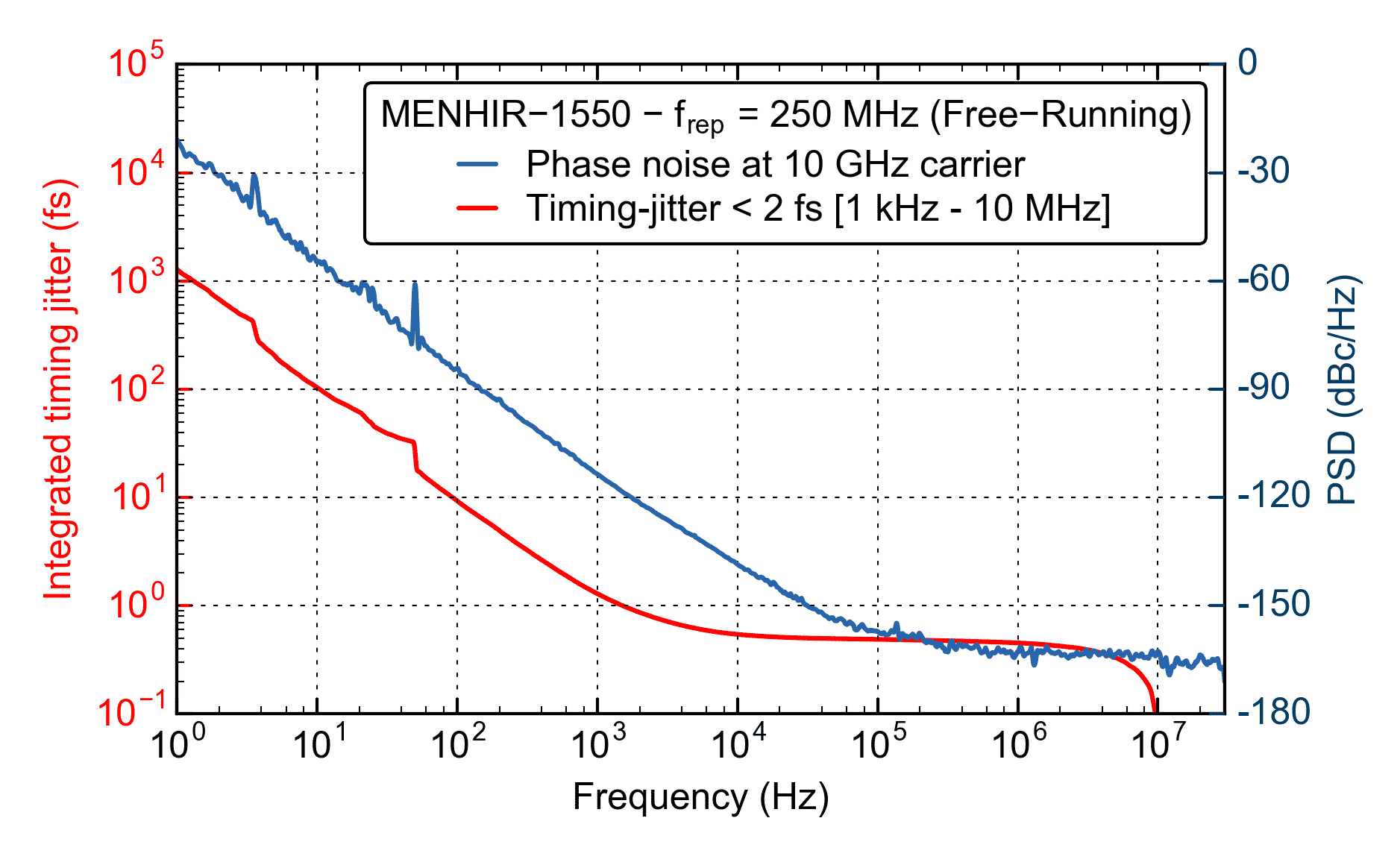 Clean RF trace